Holy Trinity Anglican Church, Marlborough, MA is a traditional Christian community with emphasis on: Worship in the great tradition, evangelism, outreach, discipleship and local and global mission.
Our preaching and teaching is firmly grounded in the holy Bible as God's Word.
Our worship is liturgical and sacramental. We believe God is present to us in a special way through fellowship (i.e., the gathering of the Christian community for worship), the proclamation of his holy Word, the celebration and administration of his holy Sacraments (e.g., holy Baptism and holy Eucharist) and through our ministry to others in the Name of Jesus.
We attempt to offer the very best of the evangelical, charismatic and catholic streams merging them into a flowing river as experienced in the ancient Church.
We believe that we are called to love and worship God with all of heart, soul, mind and strength and to love our neighbors as ourselves.
Most of all, we are called to make Jesus Christ known in the hearts and lives of our people and all whom we come into contact with and minister to. Jesus Christ is Life and Salvation for all who know him and are known by him. Come to know Jesus through a wonderful and loving church community, his life-giving Word and Gospel, his holy Sacraments and through our several ministries.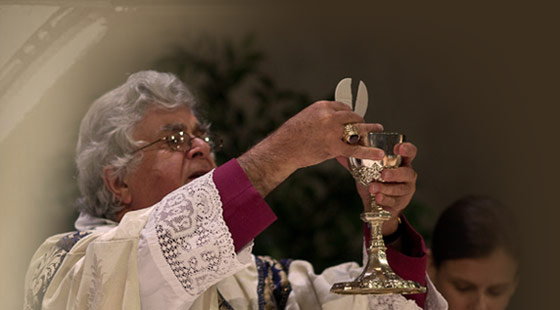 Worship
Holy Trinity Anglican Church seeks to makes JESUS Christ known through her worship and we believe our worship of Almighty God: the Father, the Son and the Holy Spirit is our highest priority, privilege and blessing. We love to worship God and acknowledge his presence with us through:
The fellowship of the gathered community
The proclamation of God's holy Word.
The celebration and administration of his holy Sacraments
Baptism, Eucharist, Anointing for Healing.
In our being sent forth to make JESUS Christ and his holy Gospel known in all the world.
We worship God in the great tradition of his Church:
Our preaching and teaching is firmly grounded in God's holy Word, we believe his Word is living and true for every generation;
We place a strong emphasis on the presence of the Lord in his holy Sacraments through which we share in the life of JESUS Christ and he in us;
We employ the best of the choral musical tradition of the Church;
We join our worship, voices and prayers to that of the Church in every age through time tested liturgy, the use of signs and symbols, chanting, incense, bells, etc. This is truly the best of evangelical preaching and Catholic worship in the ancient Church for today's world. We seek to share the Good News of JESUS Christ in love through our worship and ministry.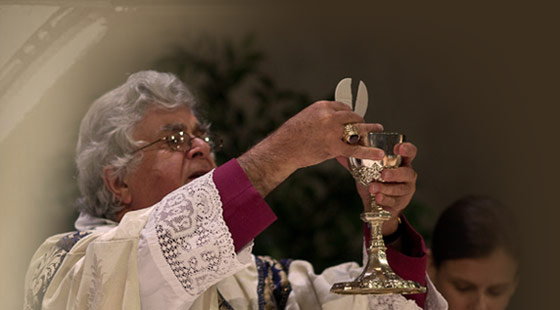 Staff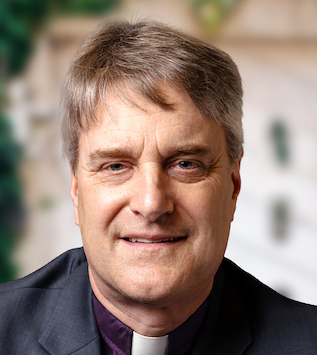 The Right Reverend Dan Gifford Diocesan Bishop and Moderator
Dan was the vicar of St John's Vancouver Anglican church, serving with David Short who is rector of that parish. He graduated from Wycliffe College Toronto in 1990 (MDiv) and was ordained to the priesthood in 1991. After a two-year curacy on the Sunshine Coast of BC (a name he often found to be somewhat misleading), he was appointed the first rector of St. Andrew's Pender Harbour, BC where he ministered for a very happy six years. In 1998 he left St. Andrew's to join the staff of St. John's where he feels deeply blessed to have served until the present day. Discipleship, catechism, evangelism, cross-cultural mission, and preaching are some of the areas of his ministry that Dan has been particularly blessed by over his years there. He is also archdeacon for Vancouver BC and surrounding area, is a member of the ANiC finance committee, a past member of ANiC Council and chaired the ANiC Harvest Task Force in 2019. He and his wife Cathryn met at St. John's and married in 2001. They have two boys Alexander age 19 and Nicholas age 16. Dan loves spending time with his family, especially doing outdoor activities. He also enjoys snowboarding the beautiful BC mountains, walks with his dog Windsor, reading good books, has recently acquired a love of sailing, and supports the incomparable Minnesota Vikings in their quest for that Super Bowl win that has eluded them for so long
---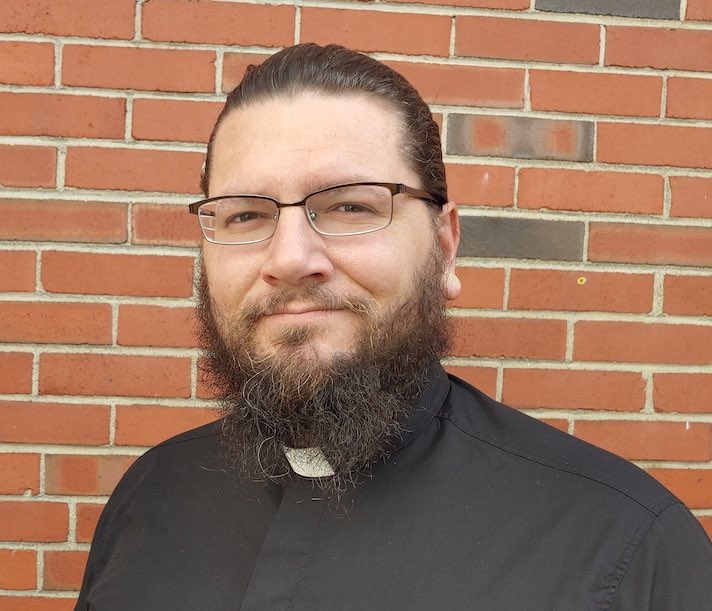 The Reverend Father Shawn Fowler was raised in Plainfield, CT, where he currently resides with his wife Cate, and has served at HTAC since 2019. He received a BA in Biblical Languages from Moody Bible Institute and is currently finishing his MA in Theology at Providence College. Fr. Shawn was appointed the interim rector of HTAC on Sept 1st by The Right Reverend Bishop Charlie Masters. Fr. Shawn and Cate are passionate about seeing biblical discipleship lived out in Christ's Church.
---

Reverend Father Robert C. Cummins, Ph.D.: "Father Bob" grew up in New York City. His mother was Roman Catholic; his father was Methodist. He was educated by the Jesuits at Xavier High School. He holds a B.A. in Philosophy from Yale, and an M.A. and a Ph.D. in Clinical Psychology from Long Island University. He moved to Massachusetts in 1982 for an Internship at Massachusetts General Hospital. He has been a practicing psychologist for over 30 years. He was received into the Episcopal Church in 1986, at The Church of the Advent, in Boston. He became a member of Holy Trinity Anglican Church in 2008. He was ordained a Deacon in 2013, and a Priest in 2014. He resides in Still River, Massachusetts, with his wife, Karen Panasevich-Cummins.


---

The Reverend Deacon Rhonda Cotton has been a member of HTAC since its inception on November 1, 2007 and was a member of the Church of the Holy Trinity at 116 Union Street before that. She was ordained to the diaconate on March 7, 2010 by Bishop Donald Harvey. Dcn. Rhonda serves as the head of our healing ministry and organizes visits to the sick. Rhonda and her husband Tom have three children Nick, Aly and Kendall. They live in Harvard, MA. Rhonda has a BA in Physics and an MA in Electrical Engineering and a degree in human services.


---

The Reverend Father Praveen Mutalik grew up in India, he came to the United States to pursue higher education in Computer Science. He currently works at a high tech company in Cambridge MA as a software engineer. He was ordained a priest by Bishop Charlie Masters at Holy Trinity Anglican Church. Fr. Praveen and his wife Karen live in Southborough MA with their 2 dogs and several birds.



---